Scottdale HVAC Repair Services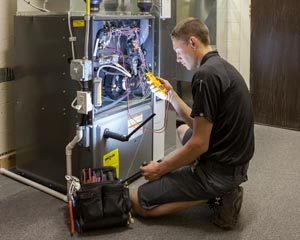 HVAC Repair Service Scottdale, PA — Whether it is during the hot summer months and your AC has broken down, or cold winter months and your furnace suddenly stopped working — we understand your frustration and your need to have repairs happen ASAP. In many situations, problems with your heating and air do not necessarily mean you need to replace the entire unit. Repairs are often all you need, but if you do not know what to expect from HVAC repair in Scottdale, PA, it can seem rather daunting. When you need hvac repair service in the Scottdale area — get in touch with the professional hvac technicians at Bro's HVAC.
HVAC repairs that you might have include: furnace repair, heater repair, boiler repair, air conditioner repair, window ac repair, mini split repair, thermostat repair, heat pump repair, etc.. Regardless of what needs hvac system needs repaired in your home, contact Bro's HVAC for all HVAC repairs in Scottdale, PA.
Contact Us!
---
Scheduling Scottdale HVAC Repair
The very first thing your HVAC technician will do when he gets to your home or business is perform an evaluation to find the root of the problem. Generally, the first thing the hvac tech will look at it is the thermostat. While it might not seem necessary, there are plenty of times when HVAC problems are simple thermostat issues. If the thermostat checks out, the tech will continue checking all other components of your HVAC system. Schedule HVAC repair Scottdale, PA now by calling 1-855-971-1636.
Components of the system the tech will commonly check include:
Filters
Vents
Ducts
Refrigerant levels
Air condenser
Safety controls
Wiring
Electronics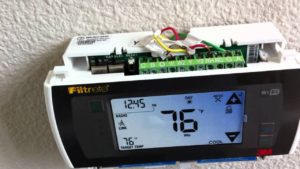 If there is something wrong with even one of the components of your hvac unit, you will require repair work. Fortunately, you can receive competitive HVAC repair estimates from our Scottdale, Pennsylvania HVAC repair technicians. The tech will provide you with an estimate of the approximate costs so you know what to expect from a financial standpoint. Also, expect that repairs will take anywhere from a few minutes to a few hours. Sometimes, but rarely, the tech may have to order a part, which can take a day or two to acquire. Contact Bro's HVAC today to schedule HVAC repair Scottdale, PA.
---
HVAC REPAIR COST Scottdale, PA
Keep in mind that there is often a difference between the estimate and the final cost of your HVAC repair. When receiving services for HVAC repair in Scottdale, PA, a tech will take into consideration hours of labor and the cost of tools and equipment. An estimate is just to provide you with a ballpark range of the amount you will have to pay for repairs.
Schedule A Service Call
The cost for your initial service call can range between $40 and $250 depending on numerous factors. For example, if a repair tech needs to come outside of normal business hours, it may cost you a little more (emergency hvac repair Scottdale, PA). The same is true if you need repairs on a weekend or holiday. The technician will then analyze the problems that exist with your HVAC to create an estimate that is as close to accurate as possible.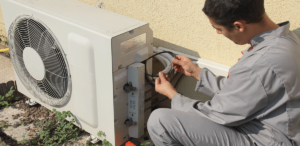 When you receive your estimate, it is better to ensure that you have at least a couple hundred more set aside in case the actual cost is more than the estimate. In some cases, the estimate might be less than the actual cost in and even fewer cases, the estimate might be more than the actual cost. Either way, it is always best to make sure you have more than the provided estimate to cover all your repair costs.
---
HVAC Repair Technicians Scottdale, PA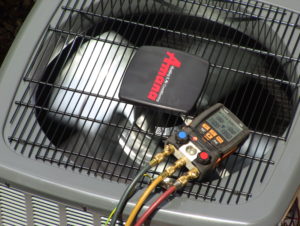 When it comes to HVAC breakdowns it is important to call a professional as soon as you need HVAC repair in Scottdale, PA. The sooner you contact a Scottdale hvac company, the better. Hesitating when it comes to HVAC repair needs can lead to dire consequences that are often costly. Bro's HVAC is just one call away from immediate Scottdale HVAC Repair 24/7, all year long.
Although repairs might seem like a financial burden, take into consideration that waiting for repairs can cost more. Instead, get in touch with your HVAC repair professional in Scottdale, PA as soon as possible and setup an appointment for someone to inspect your system for issues at the first sign of trouble.