24/7 Furnace Repair Beaver Falls, PA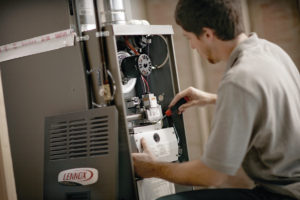 Here when you need us for 24/7 furnace repair Beaver Falls, PA — Bro's HVAC is just one quick call away for exceptional service. We get it, in the moment there is nothing quite as irritating as waking up to an ice cold home on a cold winter morning due to the furnace quitting on you. We also know right off, that your probably worried about the cost for furnace repair Beaver Falls, PA as well — since this is an unexpected expense in your usual orderly life. When you contact Bro's HVAC — we'll do our best to ensure you quality service at a competitive price. We want your furnace back up and running in record time, making you all warm and cozy! For professional and reliable furnace repair in Beaver Falls, Pennsylvania — please call us at 1-855-971-1636.
Regardless of the type of furnace you have: gas furnace, propane furnace, oil furnace or electric furnace — our hvac repair techs can get your furnace fixed in no time at all. Is your furnace too old and on it's last leg? Furnace replacement may sound like a better option and we will help you explore your options when deciding on whether it makes more sense on repairing the furnace or replacing it.
Schedule Furnace Repairclick here
---
Common Issues With Furnaces
Many issues can cause your furnace to fail, some are as follows: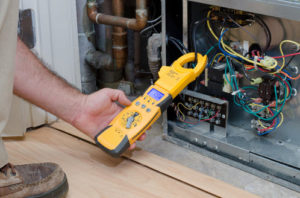 Poor maintenance: Many homeowners fail to schedule proper annual maintenance on their furnace. Over time, without proper maintenance small issues begin to turn into larger ones that will cost you more money.
Clogged filters: Although this is the easiest problem to avoid and fix, it is still one of the most common cause of furnace failure.
Normal wear and tear: As your furnace ages, it will experience normal wear and tear that can lead to a lack of airflow, temperature control problems, and more.
Ignition or pilot: The ignition or pilot can go bad and drafts or clogs can cause the pilot to go out, which means that you will have trouble heating your Beaver Falls home.
Cycling: If the furnace cycles on and off too rapidly before heating your home, it could indicate that there is a problem with the airflow or thermostat. If you're having this issue, please contact Bro's HVAC for furnace repair Beaver Falls, PA.
Noise: A noisy furnace might indicate a mechanical issue, such as with the blower.
Continuous running: If the heater runs and does not turn off it might mean you need a new limit switch.
Not enough heat or a lack of heat: If the furnace does not produce enough heat or no heat at all, it could mean that there are issues with your thermostat, size of the furnace, clogged filters, etc.
Contact Bro's HVAC to schedule a service call to troubleshoot your furnace issues! Our certified partner hvac technicians specialize in furnace repair Beaver Falls, Pennsylvania.
---
Furnace Repair Costs Beaver Falls, PA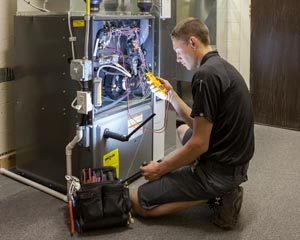 Has your furnace suddenly stopped working for you? Oh no, we get it. Especially if you're looking up some cost guesstimates before contacting a local Beaver Falls hvac company.
Keep in mind the costs for furnace repair Beaver Falls, PA will vary with considerations of the size of your unit, the actual problem, your location, how old your furnace is, as well as the when the technician needs to repair the furnace, for instance: emergency service or standard service. It's important to note that the cost for emergency furnace repair in Beaver Falls, Pennsylvania will cost you a little more than waiting for regular service hours for the repair to happen.
It's typical to spend anywhere from $130 to $420 for furnace repair in Beaver Falls, PA. However it really depends on what is wrong with your furnace. For example, if your igniters have gone bad, you'll be paying anywhere from $300 to $400 in repair costs. On the major scale, a furnace blower motor that needs to be replaced will cost you the most in repairs and can run from $400 up to more than $1,500.
Don't wait too long for furnace repair — larger more expensive issues can arise and cost you more money in the long run. Schedule furnace repair service Beaver Falls, PA today for affordable and reliable tech service.
---
Beaver Falls Furnace Maintenance & Tune Ups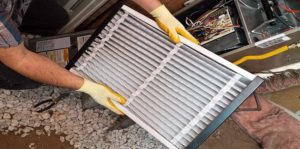 Do you need to schedule a furnace tune up in Beaver Falls, PA? When you're looking to prolong the life of your heating system — the furnace, you'll probably be considering scheduling routine furnace maintenance.
Why? A tune up is basically an inspection to make sure all the components are in good condition and working properly. Most companies, if you have a contract with them, if a break down happens and you've had your scheduled maintenance on-time — they will cover the cost of repairs. What is also included is lubrication, tightening of bolts, pilot and gas pressure evaluation and a filter replacement.
To schedule annual or a one-time furnace tune up or maintenance in Beaver Falls, Pennsylvania — call 1-855-971-1636.
---
Furnace Repair Technicians In Beaver Falls, Pennsylvania
Are you looking for an affordable, reliable furnace repair contractor in the Beaver Falls area? Bro's HVAC will connect you with top rated companies who have certified and trained hvac technicians who can fix your furnace fast. When it comes to a furnace breakdown we know cost and time are the two sellers.
You need a tech out fast and you need a cost that is fair for the work involved and to fit your budget. You also need a company that has trained and certified hvac technicians, and that is who we will connect you too.